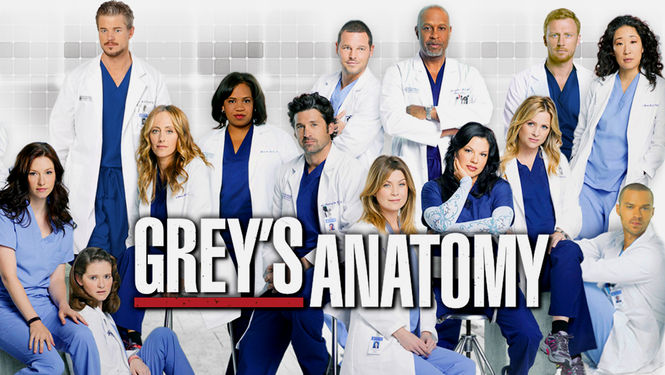 Shonda Rhimes is one of the most powerful and successful women in television. There's no doubt about that. Her empire began back in 2005, when she became creator and executive producer of a television show for her first time. It was
Grey's Anatomy
and it premiered on ABC as a mid-season replacement. For those of you who have been living under a rock,
Grey's
is a medical drama about surgical interns and residents as they gradually evolve into seasoned doctors, while trying to maintain personal lives and relationships. The show is wildly successful, beginning its eleventh season this week. Rhimes expanded her empire in 2012, when another show of hers,
Scandal
, hit ABC. Thursdays became known as "Shonda Thursdays" at ABC, as
Grey's
aired from 8-9pm and
Scandal
followed from 9-10pm.
Scandal
also became an instant success. The show is a political thriller that follows Kerry Washington as Olivia Pope, a former White House Communications Director for the President, who has left to start her own crisis management firm. With two back-to-back primetime shows on the second most popular day of television (after Sundays), Rhimes is clearly one of the most powerful female showrunners and most powerful black showrunners in television. But her reign continues, as she conquers the final hour of ABC primetime on Thursdays. This past Thursday, Rhimes' newest show
premiered after
Grey's
and
Scandal. How to Get Away with Murder
is a legal drama starring Viola Davis as a law professor at a prestigious university who, with her students, becomes entwined in a murder plot.
This Thursday was the first of many new and improved "Shonda Thursdays," with three hours of Rhimes television back-to-back-to-back. And to say it was a success is an understatement.
How to Get Away with Murder
beat Rhimes' other two premieres, drawing in 14 million viewers for the series premiere.
Grey's
and
Scandal
brought in 9.8 and 11.9 million viewers respectively. Now the real question is how many of those viewers will return next week and the week after that. The success of a series premiere says more about the marketing than about the quality of the show. The show's success will be determined by whether the number of viewers strengthen as the season continues or starts depleting. Overall, ABC beat its competition during every hour of primetime (with the exception of CBS's Thursday Night Football, because, well, it's football).