In one of my other classes, we were discussing what makes good films, and what makes our favorite films our favorites. So I have decided to post what my 3 favorite films are and what makes them my favorite.
1) To Kill a Mockingbird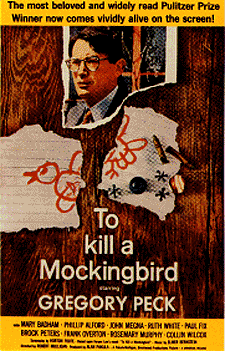 This is in my opinion, is one of the greatest films ever made. I absolutely love how the story was adapted for this film. It is an incredibly well written screenplay, and still is able to capture the best and most important parts of the roughly 300 page novel in only 120 page screenplay. Also the camera seems to be able to capture the perfect moments of the actors performances. Not to mention the score of this film works so well in bringing out the emotion of the film.
2) Back To The Future Part II
I absolutely love all of the Back to the Future films, but part II has always risen just a little bit above the other two. I think the art direction and production design in this film are awesome. All of the so called "futuristic" things like clothing and cars, and technology are just crazy and funny. This may not have won any awards or anything, but its still great.
3) Monsters University
I was a kid when I first saw Monsters Inc. which was great because it was a kids movie, and now getting Monsters University when I am in college, is only part of the reason that I love this film. The color and beautiful animation alone are enough to make anyone love this film. However, even though it is targeted at children, the film actually is relatable to any college student. It blends fantasy and reality in a well written, and beautifully shot film.